Customize your special edition to fit your needs.
Applications are now open, customized editons are available for sale within 1-2 weeks, pending proof approval.
More questions? Please send us a message or email partnerships@thecaregivercompass.com
Regular price

From $19.75 USD

Regular price

Sale price

From $19.75 USD

Unit price

per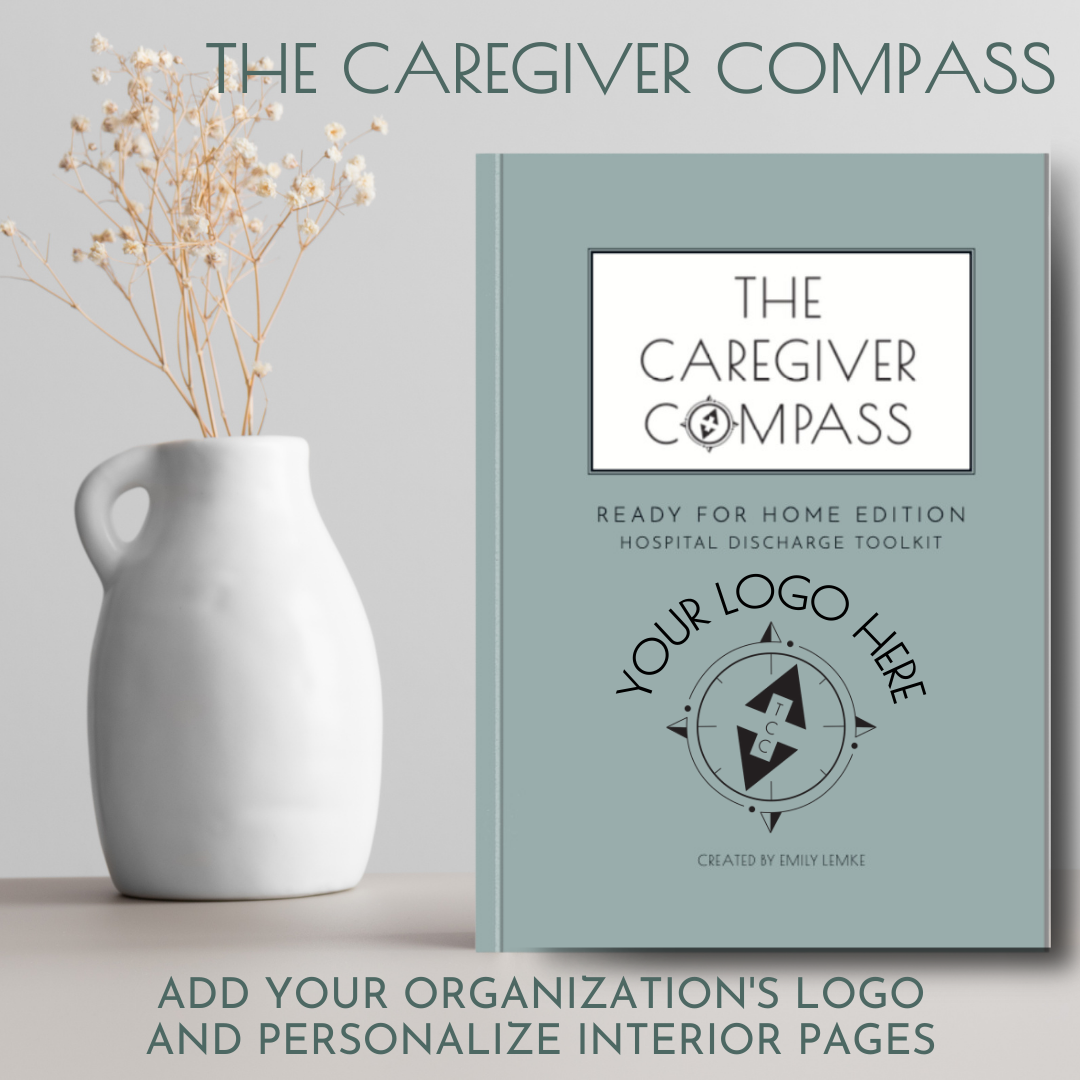 Get Started Today!
Find out how The Caregiver Compass can raise money for your organization & support your families!
Earn up to $10 per book sold.
Learn More
2024 Special Edition Book Application
More Questions?
What's the cost to design a custom Compass for our families?

Completely free. No upfront costs, no extra fees. Free means free!

This option is only available for organizations, foundations, NICUs, non-profits, etc.
What is the process like?

We will talk on the phone or via video chat and explore what you want to include in your custom book. Allow 1-2 weeks for a proof cover and interior pages to be available for final approval. After that, your book will be available for sale on thecaregivercompass.com, or via invoice for a bulk order.
What else is included in a custom design?

A custom Caregiver Compass planner includes your logo on the front of the book, plus 1-4 additional interior pages which you can customize any way you like. Some groups choose to include local resources for families, complex care clinics in the area, social media links, a donation QR code, specific symptom trackers, or anything that may be helpful for your families. You will also receive several mockup images of your book which you can share on social media, in email communications, or use as promotional materials.
Which books can be customized?

You have a choice of customizing any of The Caregiver Compass planners available on the site. Choose from the undated 12-month Mini or Compete, or choose a yearly edition Mini or Complete. More information.

Choose the best size suited for your families:

Mini: A5 Paperback (5.8" x 8.3"), A5 Spiralbound, Desktop Spiralbound (8.5" x 11")

Complete: A5 Paperback (5.8" x 8.3"), A5 Spiralbound, Desktop Spiralbound (8.5" x 11")
How much does a book cost?

No upfront costs to get started.

Book price varies depending on the size (A5 or Desktop)and edition (Mini or Complete).

Choose bulk order single-address shipping for the largest savings (up to 40% off each book!) and distribute the book to each family yourself. clfu2h584000001s60mmu9xub
How can I earn money for my organization?

During book design, we will discuss the best fundraising campaign for your organizaion and your families. Depending on the edition, binding, size, and shipping method, your organization can earn up to $10 per book sold. Or, buy in bulk and save up to 40% on each book. These funds will be donated back to your organization directly from The Caregiver Compass at the end of your Compass Fundraising Campaign. Please contact us for additional information!
How do I get started?

Send us a message to let us know you are interested! You are only two weeks away from helping your families.
Do you offer bulk discounts?

Yes! Wholesale ordering is a great way to save you and your families money while still delivering a great product. Please see the Wholesale Pricing page for additional information. clfu2h584000001s60mmu9xub